All the murals shown were produced by a project lead by Ricardo Alonzo.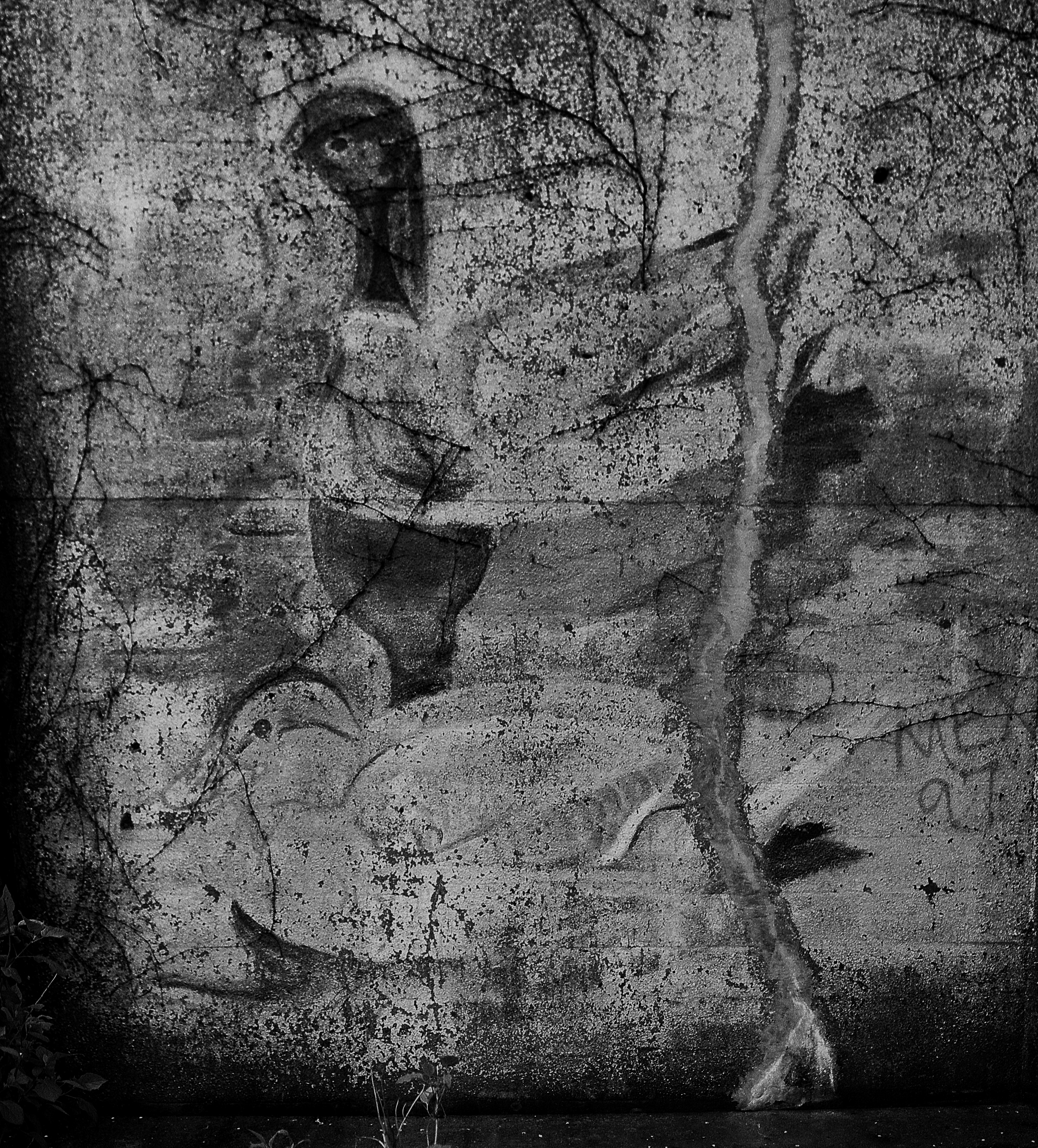 Fish fading into the wall.
 A faded artists pallet - many of the murals have been affected by work done on the railway embankment.
A snake's face split by renovation on the railway embankment.

A duck swims among the vines that grow up the embankment.

Part of a penguin head is all that remains of one element of the mural, letting the mind focus on the beak and what strange creature that may be.